Based in Sydney's inner west, Siân Griffiths Paintings Conservation specialises in the conservation and restoration of traditional and contemporary paintings. This includes paintings on canvas, panel and hardboard supports in various mediums such as oil, acrylic, pastel and mixed media.
Studio Hours:
By appointment only
Mon – Sat 9.00am – 5.00pm Work can be undertaken in the studio or on-site depending on the size of the artwork and the scale/nature of the project.
Conservation service fees are calculated on a per project basis; factoring time, materials/expenses plus degree of difficulty/risk.
Conservation / restoration treatments
removal of surface dirt and mould
removal of discoloured varnish layers and re-varnishing
stain removal/reduction
stabilisation of cracked/flaking paint layers
complex structural repairs including; tears, holes, dents, bulges and other distortions
stretching
stretcher/strainer replacement
re-housing, re-framing of artwork
Artwork condition assessment
Display and storage advice
Technical examination of artwork
Handling / Transit recommendations
Siân Griffiths
Phone: 0400 122 441
Email: siangriffiths@paintingsrestoration.com.au
Career Profile
I am a senior paintings conservator with nearly twenty years' experience, and have worked in both the private and public sectors and managed extensive studio based and on-site conservation projects.
I am dedicated to the ongoing development and promotion of new and improved techniques in conservation practice, and I strive always to work to the highest standards using the best possible materials and methods.
Professional Summary
Senior paintings conservator at David Stein and Co, and an integral contributor to the conservation studio being one of the most reputable and successful in Australia.
Conserved more than 3600 paintings during career.
Conserved paintings by almost every recognised artist in Australia as well as a significant number of European paintings both traditional and contemporary, in oil and synthetic polymer mediums, on canvas and hardboard supports.
Managed conservation projects for major corporates and institutions, condition surveys and conservation treatments on paintings.
Managed conservation projects for auction houses Sotheby's, Bonhams, Deustche Hackett, Christies (before 2002) as well as various commercial galleries and private collectors.
Thorough understanding of private practice administration, including quoting, working to budget, and studio management.
Educational Qualifications
BACHELOR OF APPLIED SCIENCE (1996-1998)
Conservation of Cultural Materials
University of Canberra
BACHELOR OF ARTS (1986-1988)
Fashion Design
Royal Melbourne Institute of Technology (RMIT)
Professional Affiliations
Professional Member, AICCM
Specialist Conservation Skills
Complex structural treatments of paintings on canvas which require the reduction/elimination of stress cracks and the repair of large tears through lining.
Colour matching, fills and in-painting.
Removal of complex surface layers including highly insoluble and/or discoloured varnishes.
Removal of old restorations including old linings, patches and over-paint.
Strategic planning of conservation treatment procedure.
Precise assessment of painting condition and the appropriate treatment required.
Professional Experience
PAINTINGS CONSERVATOR (Jan 2019 – present)
Established my own paintings conservation practice operating as a sole trader.
SENIOR PAINTINGS CONSERVATOR (Jan 2000 – Dec 2018)
David Stein Conservation
David Stein & Co is the leading private conservation studio in Sydney specialising in museum standard conservation of easel paintings.
Reporting to Director, the principal paintings conservator within the company.
Responsibilities included:
Quotations and treatment proposals.
Operating consistently within time and budget parameters.
Working on paintings which present the most complex and challenging conservation problems.
On-going training and supervision of conservation staff.
Delegation of duties to be undertaken by conservation staff,
Co-management of studio operation and client liaison until 2012 when a studio manager was appointed.
Major projects:
Corporate and institutions
– Condition surveys and subsequent conservation treatments on paintings have been undertaken in the collections of the following corporations and institutions:
Commonwealth Bank State Library NSW
Macquarie Bank United Super (CBUS)
Bundanon Trust Government House NSW
International Convention Centre University of NSW
Sydney Opera House Parliament House NSW
Private collection
– 18th century portrait, oil on canvas. The painting had been glue lined, and undergone several restorations over its lifetime. The conservation treatment undertaken involved removal of the earlier lining, and glue residue from verso of the original canvas, an invisible "thread by thread tear mend, re-lining onto a dimensionally stable fabric support with the addition of a Mylar interleaf, varnish removal, infilling, retouching of disfiguring drying cracks and previously over-cleaned areas and re-varnishing.
Private collection
– 20th century oil on canvas triptych by Fred Willams. Two of the panels had sustained substantial paint loss as a result of previous over-cleaning and intense UV exposure. Conservation involved mechanical removal of a heavily applied wax/resin varnish, extensive retouching to the damaged areas to carefully re-integrate it with the surrounding intact paint film.
Presentations
– Have given talks on conservation related treatments and lining methods at several Paintings Special Interest Group (PSIG) seminars.
PAINTINGS CONSERVATOR (Jun 1999 – 2000)
Art Gallery of NSW
The Art Gallery of New South Wales is the most important public gallery in Sydney and the fourth largest in Australia. In its collection are paintings both traditional and contemporary by Australian and European artists.
Reporting to the Head of Conservation Alan Lloyd responsibilities included; condition reporting and preparation of all paintings loaned for exhibition, general conservation maintenance of paintings within the gallery's collection. Treatments undertaken included strip-lining, varnish removals, tear repairs, in-filling, inpainting and re-varnishing.
Major projects:
The conservation management of the Jeffrey Smart Retrospective exhibition held at the AGNSW in 2000. This involved the preparation of, and condition reporting of all works in the exhibition and any conservation work where required. Conservation treatments included the addition of backing boards, securing adequate hanging systems, re-tensioning of canvases, and surface cleaning.
Also of Note:
Artlab South Australia (1999)
Employed on a 5 week contract, duties included; surface cleaning a series of doors painted by the Papunya Tula indigenous community, the consolidation of reindeer fur sleeping bags used in Mawson's inaugural Antarctic expedition.
International Conservation Services Sydney (1999)
Casual employee, duties included; surface cleaning of paintings, assisting other ICS conservators in a variety of tasks where required.
Queensland Art Gallery (1997 – 1998)
Served as an intern, duties included; the stretching of five large paintings on canvas by Emily Kngwarrye, the preparation of paint samples for technical analysis, surface cleaning, varnish removal and strip-lining of a large oil on canvas by artist William Lister Lister.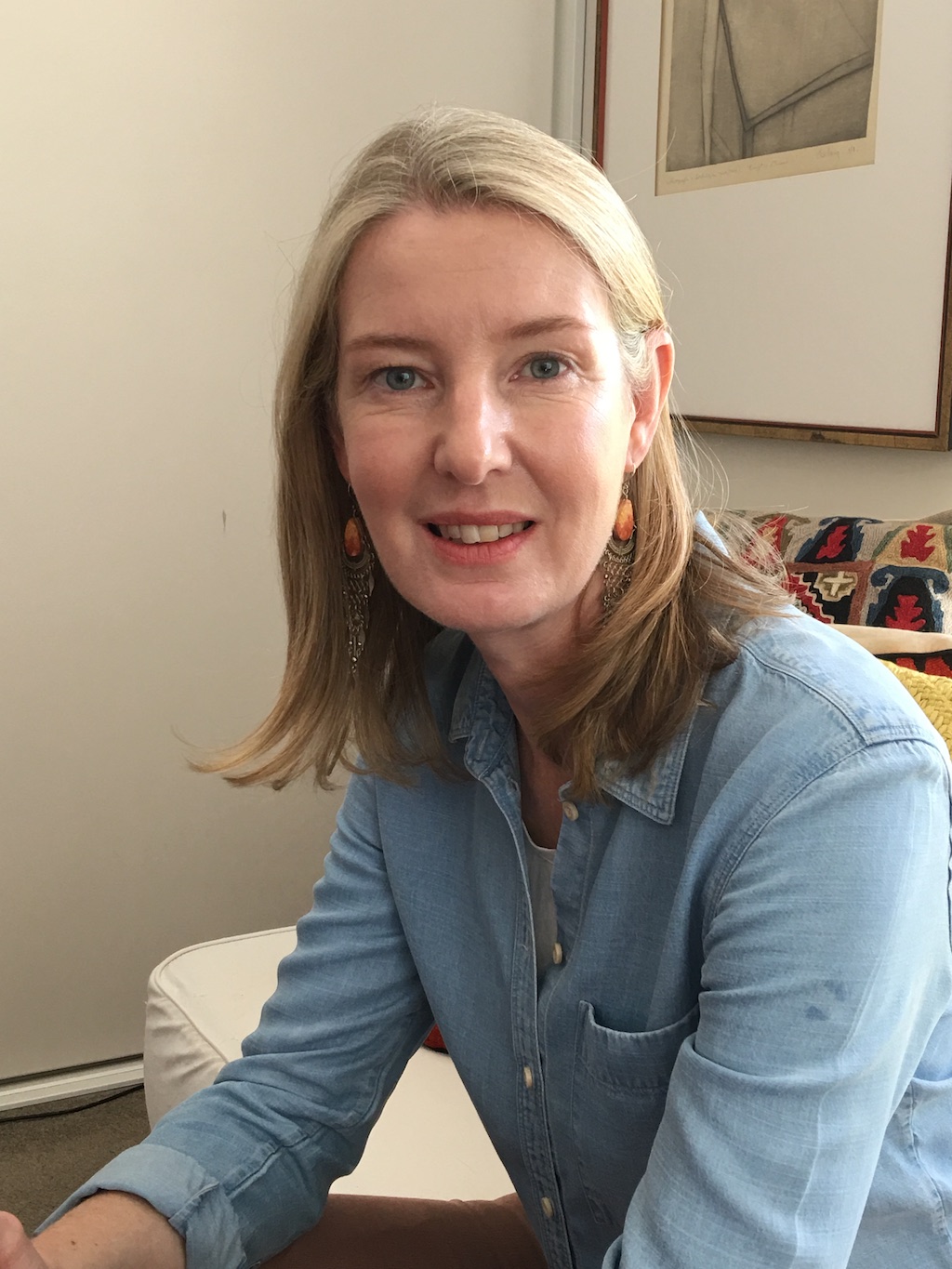 With a career in paintings conservation spanning 20 years, Siân Griffiths is a highly experienced and dedicated conservator. She has worked comprehensively in all areas of paintings conservation with a particular specialisation in complex structural repairs to fragile canvas supports. She is also highly skilled in the cosmetic treatment (cleaning and retouching) of both traditional and contemporary paintings.
Prior to establishing her own studio in 2019, Siân was Senior Paintings Conservator at David Stein and Co., a position she held for many years. She has also worked for various institutions both public and private including the Art Gallery of New South Wales, the Queensland Art Gallery and Artlab in South Australia.
Siân is committed to the ongoing development and promotion of new and improved techniques in conservation practice. She works always to the highest standards employing the best possible materials and methods in accordance with the Codes of Ethics and Practice of the Australian Institute for the Conservation of Cultural Materials (AICCM) of which she is an accredited Professional Member.
Phone:
0400 122 441
Email:
siangriffiths@paintingsrestoration.com.au
Studio:
Private studio located in Dulwich Hill Sydney
Hours:
The studio is open for client consultations by appointment only, between the hours of 9.00am to 5.00pm Monday to Saturday.